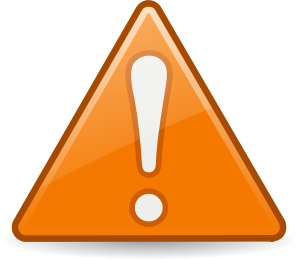 Computers are a wonderful tool. I wouldn't want to live without one. But even with all the good that computers bring into our life, there are dangers that we must be aware of, from viruses to scams, and even some data collection practices. We can learn to protect ourselves when we are online as best as possible, it's the smart thing to do.
Privacy
It may not have always been this way, but for now, the first rule of computers is: Assume you have no privacy. Thanks to data collection practices, data on you and your online habits is being tracked somewhere. It might be your search history, or shopping habits, or numerous other data. Be aware that Windows 10 tracks your every keystroke and Cortana request.
Anti-Virus Software
One of the first lines of defense against viruses and other malware is installing good virus-protection software. Your computer may have come with it already installed. There are many goods ones to choose from, and a couple offer free versions like AVG and Avast. Here is a good web site from AV-Test, an independent IT-Security institute. They test anti-virus software and then publish comparison results in an easy-to-read chart format to help you decide which one to choose: av-test.org.
Passwords
Strong passwords are another proactive defense. The better your password, the less likely it can be easily hacked. It's hard to believe but the most common password is 123456. Other common passwords are "password", "qwerty", and "111111". Please don't use anything like these. The safest passwords are just a random string of characters, like gL1?758Uth98! But they are hard to remember unless you use a password manager. Find a happy medium.
Below is a list of some commonly known do's and don'ts for creating safer passwords:
Password Do's
-DO make long passwords. They're harder to crack, about 12 characters long at least.
-DO use a mix of upper case letters, lower case letters, numbers and punctuation marks like: ! ? ' ( ). On most account systems "A" and "a" are not the same.
Password Don'ts
-DO NOT use any personally identifiable information, like your name, your spouse's or kid's name, or even your dog's name. Don't use birthdates, anniversary dates, or telephone numbers.
-DO NOT use any passwords based popular culture, like movie stars, sports teams, song titles and the like.
-DO NOT use the same password and/or username on multiple web sites.
-DO NOT reuse passwords.
Here's an example: Say your password is "Brownie," the name of your dog. You could change it to something like this: "BrowniE?1Dog2!" –a much stronger password. It's easy to think of a phrase or sentence. Use upper and lower case letters, then separate the words with a punctuation mark, and throw in a couple of numbers.
Hovering Over Links
One nice feature that web browsers have that aids in being safe online is the ability to see the web address of where a link on a page or email leads before you click on it. Whenever you "hover" (place your mouse over but do not click) over a link, a line of text appears near the lower left edge of the browser window. It will be a "www" type address, and you can use this info to verify if where it says it leads is true.
Email
There are a few general rules about using email more safely. The email providers are pretty good at stopping the worst emails–the ones containing viruses–but there is plenty of spam and scams to be on the lookout for.
-- I never open any email that my email provider puts in my Spam folder, unless I know who it is from, I was expecting it, and it was mistakenly put in the Spam folder.
-- In general, don't open email from unknown senders.
-- Don't click on links in emails unless they are absolutely trustworthy. Hover over links to see where they are going.
-- Nobody from Nigeria or anywhere else is going to send you any money, these elicitations are scams. Ignore them.
-- And you haven't won any lottery that you did not enter.
-- Your bank will not send you an email saying they are going to cancel your account unless you click on some link and update your account immediately, or anything similar. If you want to go to web sites, go there directly, not through an email link.
Shopping
Shopping online is fun and easy. You can order just about anything online and have it delivered to your door. With many of the "brick and mortar" stores closing in many towns, ordering online may soon be a necessary choice. The best advice here is to only do online business with reputable sellers, and names that you trust. For another line of defense, you can get a credit card with a low limit, to use only for your online purchases. And If you sign in to an account, especially shopping or banking accounts, be sure to sign out.
Scams
There are many computer scams. Use your life experience and common sense to avoid being deceived. Beware of people online who are not who they say they are. One of the latest scams is called the Technical Support Scam. With this one, someone calls you on the phone and tells you that they are from Microsoft or some other computer company. They tell you that your computer has a virus and they offer to fix it remotely from their location for a fee--your name and credit card info is what they are after. Do not fall for this, do not give them your credit card number, it is a scam.
For more information about scams of all kinds, including computer scams, you can visit the U. S. Federal Trade Commission's Consumer Information Scam Alert web page.